One Man Pride & Prejudice
---
One Man Pride & Prejudice
One Man Pride & Prejudice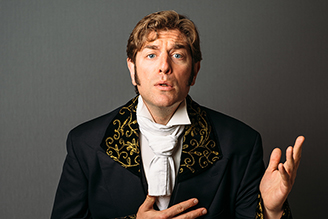 SUN FEB 7 2:30 PM
It is a truth universally acknowledged that an actor in possession of a woman's story must be in want of a wife--to help him adapt it. Charles Ross, (One Man Star Wars, LoTR, Batman) tackles the greatest romantic comedy, Pride & Prejudice (Jane Austen): the intrigue, dancing, proposals, are given the one man once-over.
Written by Charles Ross & Lisa Hebden
Directed by Danette Boucher
Available Sessions
Once you have logged in, select the day of week you want to attend, then select a participant, and lastly click to book your preferred time. You must book a spot for every person in your group attending.