Trio Nobara (formerly Prairie Debut & Friends)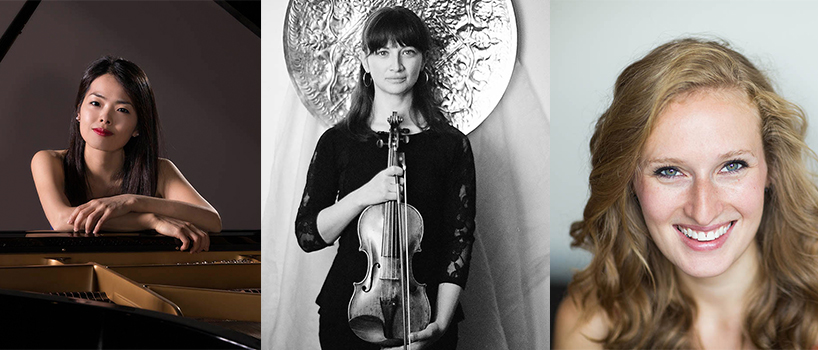 Trio Nobara alumna pianist Akiko Tominaga is joined by her musical friends, violinist Laura Reid and cellist Kathleen de Caen, in a program that celebrates the pinnacle composers of three musical periods. Romantic era composer Franz Schubert, famous for his lyric vocal songs, begins the program with Piano Trio in B-flat major D. 898 "Sonatensatz", which evokes the exuberance of his youth. One of Canada's most prolific composers, Sri Lankan-born Dinuk Wijeratne, brings together Middle Eastern-inspired melody and North Indian rhythms in "Love Triangle", a boundary-crossing work, that also integrates a Classical structure with three very improvisatory cadenzas from each instrument. Finishing the program, in celebration of Beethoven's 250th Anniversary, a work simply known as the 'Archduke,' this work culminates Beethoven's canon of piano trio repertoire.
Select a Time:
Information:
No classes within that range.