Preschool 1/2 Day Camps Ages 3-5
---
Preschool 1/2 Day Camps Ages 3-5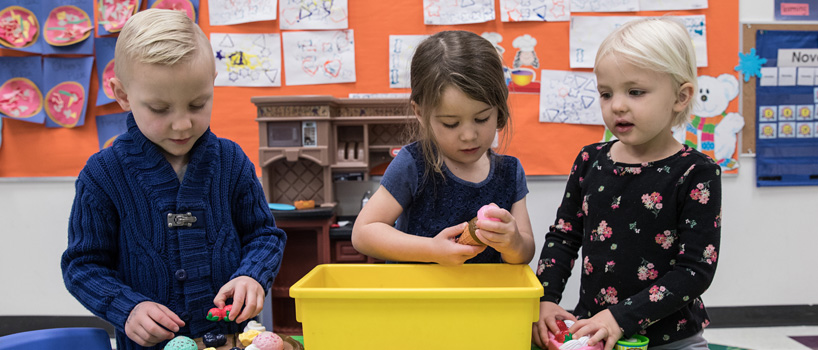 These half day camps are perfect for your preschooler to explore, play, make crafts sing and more!
Builders & Bulldozers
If your preschooler likes to use their hands to build things or they just like to smash things down, this camp is for them!
Community Helpers
In this camp we learn about community awareness, and the people that make our community such a great place to live.
Dino-riffic
Bring your safari hat, your digging tools and your imagination as we discover dinosaurs.
Imagination Nation
Through play, stories, songs, and crafts there will be endless opportunity to experiment in this science camp.
Movin' and Groovin'
Come play, dance, create and discover your rhythmic side as we play instruments, play in the gym, and make some crafts.
Sportsters
Whether it is shooting hoops, passing pucks, or kicking on the field, your child will be an all-star in this active camp.