Group D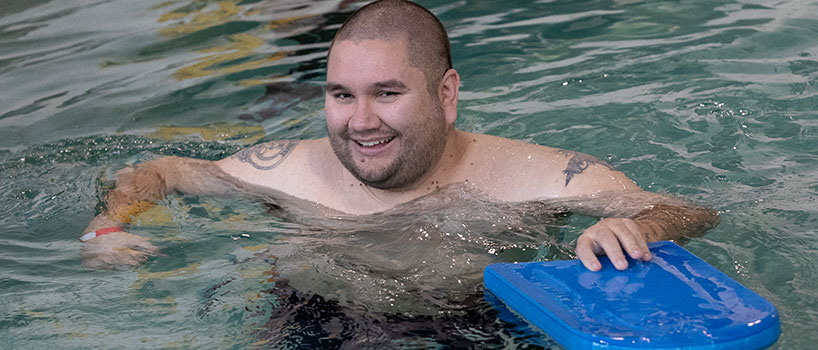 One-on-one instruction is available and grouped by swimming level. Please pay attention to what swim levels are included in this group.
Group D classes take place in the lane area and include:
Swimmer 5
Swimmer 6
Swimmer 7: Rookie Patrol
Swimmer 8: Ranger Patrol
Swimmer 9: Star Patrol
Stroke Polisher 5&6
Adult Classes
Bronze Skills*
*Students can work on skills within the Bronze levels but would not be able to certify during these lessons.

Participants will be contacted prior to their start date for one-on-one swimming lessons to talk about program details or if their original booking time needs to be changed, and to review their swim level and the modified operations.