Postnatal
---
Postnatal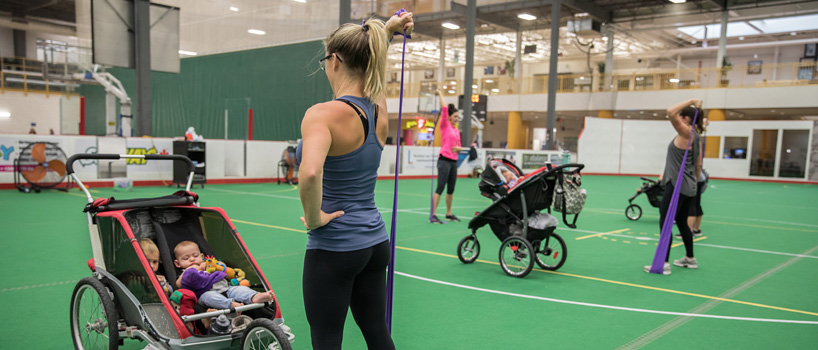 Take the time to focus on your fitness without having to worry about a sitter. Choose from a variety of class options such as Pilates, barre, swimming, yoga and strength training. Please have your Doctor provide you with your post 6 week exercise clearance before attending this class. Ages 16+
Baby and Mama Pilates
Learn about breath, abdominal and pelvic floor re-connection, re-establishing stability and strength and posture. Ages 16+
Fit Moms
Learn to safely squat, lunge, row and press with weights while the instructor incorporates education relevant to postnatal fitness so that the workout is safe and effective.
Mom and Baby Aquafit
Ease back into fitness with 45 minutes of cardio and muscular endurance with your baby! Ages 16+
Mom and Baby Barre
A full body barre workout, targeting the arms, thighs and glutes. Ages 16+
Mom and Baby Yoga
This is a flow-style yoga class that caters to new moms and their baby.
Postnatal Spin and Strength
Start off on the Spin bikes with baby beside you in the stroller. Enjoy the variety by alternating with off the bike strength intervals.