Prenatal
---
Prenatal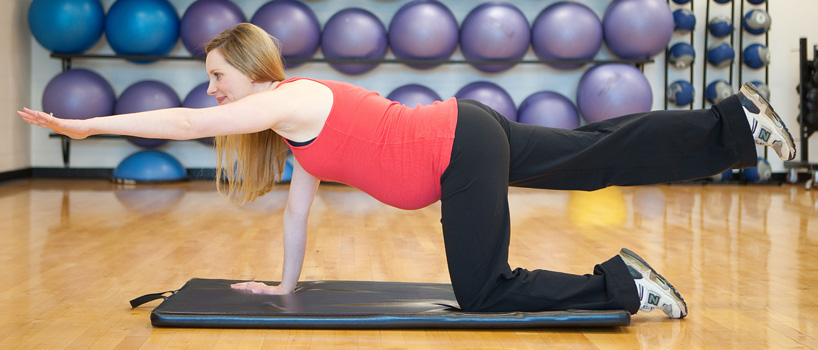 Stay strong and healthy throughout your pregnancy by working on your fitness in a setting that suits your fitness style. Modifications for your comfort, stage of pregnancy and fitness level are provided. Please have your Doctor complete a PARmed-X for Pregnancy you prior to attending this class. Ages 16+
Fit to Deliver
Fit to Deliver is focused on keeping you strong and healthy throughout your pregnancy.
Prenatal Pilates and Release
Join this low impact prenatal class focusing on the basic principles of Pilates, and how to apply them while pregnant.
Prenatal Yoga
Learn useful pranayama tecniques to assist in the relaxation process as well as labour and delivery.