Prenatal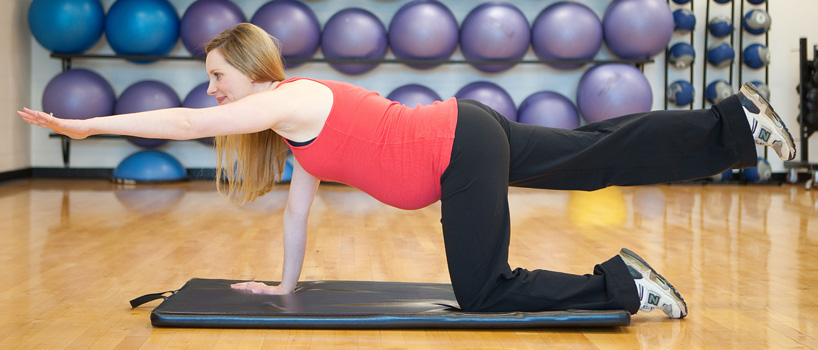 Stay strong and healthy throughout your pregnancy by working on your fitness in a setting that suits your fitness style. Modifications for your comfort, stage of pregnancy and fitness level are provided. Please have your Doctor complete a PARmed-X for Pregnancy you prior to attending this class. Ages 16+
Virtual fitness classes are delivered through Zoom. Learn more about what's required.
Pre & Postnatal Fitness-Virtual
Please join us for this online exclusive pre and postnatal fitness class! Whether you are expecting or have baby beside you, come join us for an appropriately modified workout from the safety and comfort of your home.