Spin
---
Spin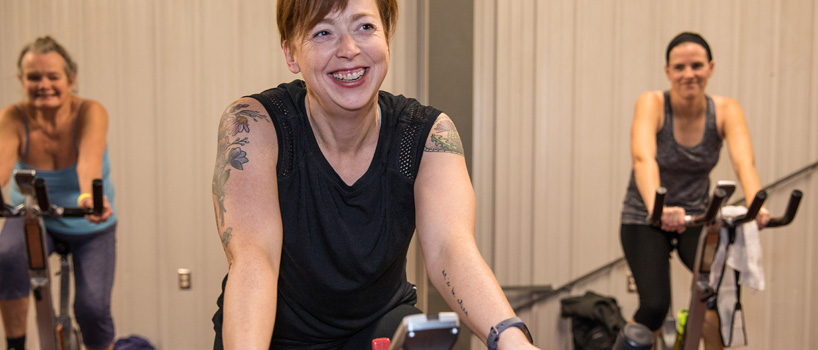 Join us in the Eyeland Optometry Spin Bike Corner to get your heart rate up with our variety of spin classes with something for every fitness level. If you're feeling adventurous combine spin with kettlebells, core work, supplemental exercises or even yoga. The choice if up to you!
Core Revolution
Combine a 45 minute spin ride with 30 minutes of core training exercises.
Power 45
How much wattage can you push out of the bike and pull out of the rower? Short periods of calisthenics recovery will be inserted before starting your next big interval.
Registered Spin
Make sure you always have a bike reserved just for you with Registered Spin.
Smart Start Spin
This program begins at a nice, easy pace with the fitness level gradually progressing over the course of the program.
Spin & Soul
Try this exciting cardiovascular and flexibility class that combines both spin and yoga.