One Man Pride & Prejudice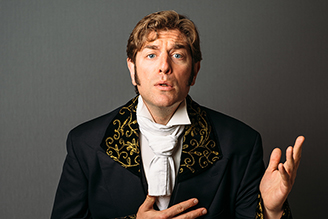 SUN FEB 7 2:30 PM
It is a truth universally acknowledged that an actor in possession of a woman's story must be in want of a wife--to help him adapt it. Charles Ross, (One Man Star Wars, LoTR, Batman) tackles the greatest romantic comedy, Pride & Prejudice (Jane Austen): the intrigue, dancing, proposals, are given the one man once-over.
Written by Charles Ross & Lisa Hebden
Directed by Danette Boucher
Select a Time:
Information:
No classes within that range.