Fitness Programs
Fitness activities for all ages to help cultivate a healthy lifestyle!
Starting June 10, access to Servus Credit Union Place is available for sport group booked use only and reduced spectator capacity. Amenities available for booking:
• Arenas: Go Auto Arena, Mark Messier Arena, Troy Murray Arena
• Field houses: Tudor Veterinary Field House and North Field House
• Gymnasium
We encourage you to stay active through our virtual fitness programs and virtual fitness classes , as well as physical distanced outdoor activities.
Spontaneous outdoor activities may continue under the current restrictions in place. This includes activities like running, biking, playing in a park, shooting hoops, fishing, etc.
• Two metre physical distancing must be maintained at all times
• Groups are limited to a maximum of 20 people (unless from a single household)
For more information, visit the Welcome Back page.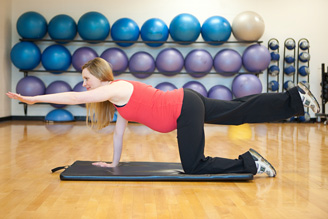 Prenatal
Stay strong and healthy throughout your pregnancy! Ages 16+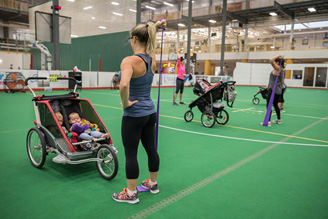 Postnatal
Take the time to focus on your fitness without having to worry about a sitter.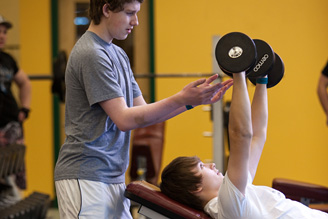 Youth
Improve your confidence, fitness and health with programs designed for youth.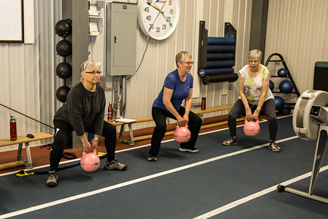 Seniors
Stay strong and fit with exercises and programming designed for the active ager.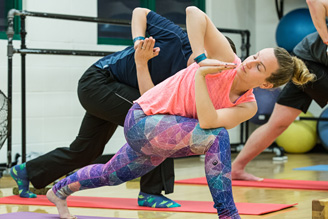 Mind-Body
Transform your mind and body with beginner to advanced classes focusing on yoga and Pilates.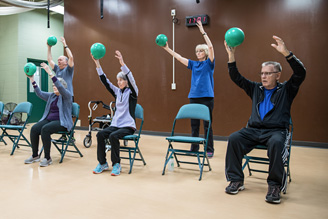 Special Populations
Incorporate fitness to be part of a targeted therapy that will help to increase quality of movement in everyday life.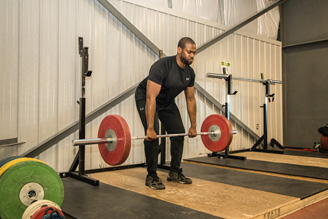 Specialized
Find your fit with specialized classes that suit a variety of fitness levels and interests.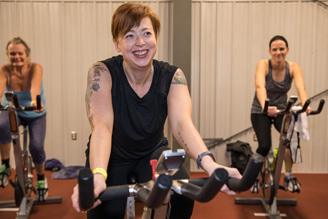 Spin
Get your heart rate up with our variety of spin classes with something for every fitness level.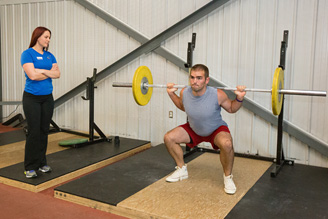 Workshops
Learn about different types of exercise before registering or dropping in for a regular class with our one-day workshops.