Youth
---
Youth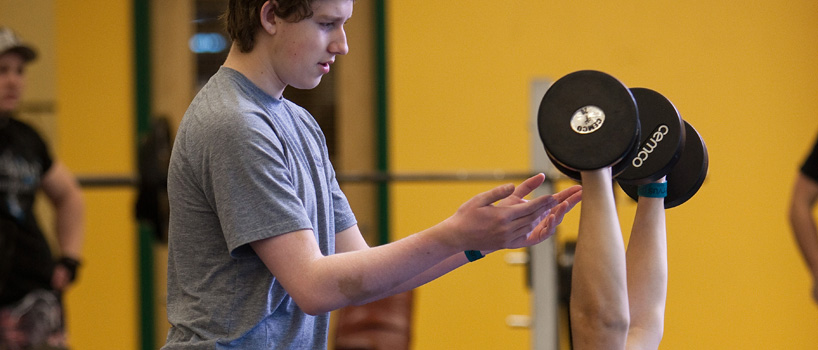 Challenge yourself with thai boxing, relax with yoga and learn the basics around gym etiquette and how our programs designed for those ages 12-17 can improve your confidence and health.
Home School Phys Ed
Focus on sport, fitness, and health through organized activities for the home schooler. Programs for ages 6-17.
Smart Start for Teens
Learn fitness and wellness centre etiquette, resistance training, cardiovascular training, flexibility and nutrition. Ages 12-15
STRONGER Kids!
Child alongside Parent will work together as a team tackling Gina's infamous STRONGER circuits.
Teen Core Revolution
Come join this 45 minute spin and 15 minute core blast for a great all around workout.