Youth
---
Youth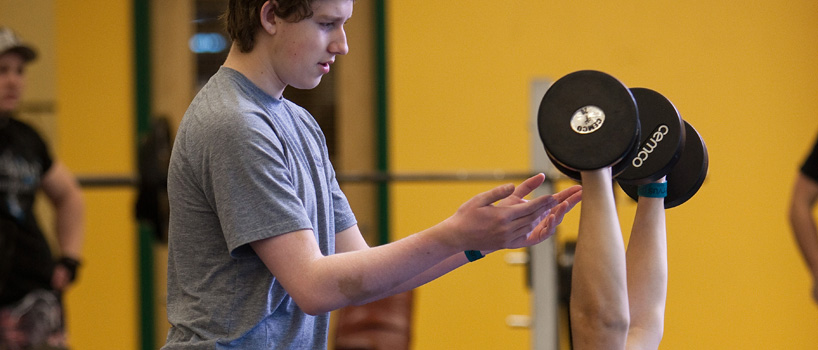 Challenge yourself with thai boxing, relax with yoga and learn the basics around gym etiquette and how our programs designed for those ages 12-17 can improve your confidence and health.
Home School Phys Ed
The goal of this program is to help students to live active liftestyles and build heatlhy habits and skills that will carry them into adulthood.
Operation Fit Family
Gear up and prepare for battle- ropes, tires and sandbags! This class is a spring off of Gina's Stronger Kids and will be offered once per month.
Smart Start for Teens
Learn fitness and wellness centre etiquette, resistance training, cardiovascular training, flexibility and nutrition. Ages 12-15
Stronger Kids
Challenging yet fun these circuits will build a bond and a life rewarding experience of staying strong when the challenge gets tough.
Yoga for Teens
Come to a lighthearted yoga class that lets you stretch out and chill out.