Special Populations
---
Special Populations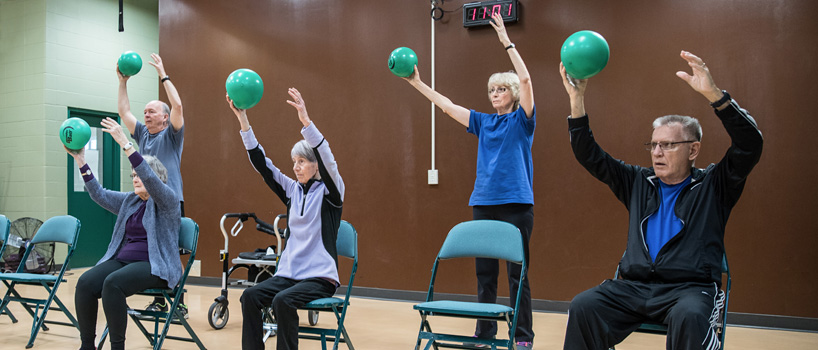 Incorporate movements and activities to be part of a targeted therapy to increase quality of movement in everyday life through boxing, yoga, KINESIS and stretching.
Boxing for Parkinsons
Learn fundamental movement skills while increasing body awareness, balance and flexibility.
KINESIS for Special Populations
Focus on breath, postural awareness, muscluar strength and balance all while increasing mobility and feelings of energy and well-being.
Minds in Motion
A program that incorporates physical and mental stimulation for people with early to mid-stage signs of Alzheimer's disease or other dementias.
Pilates for Special Populations
Learn to utilize the core to help support stability, getting around and improve walking, by using the Pilates fundamentals.
Wheelchair & Reduced Mobility
A small group circuit-based class for individuals with reduced mobility, a walker or wheelchair to improve fitness.