Lions Park Availability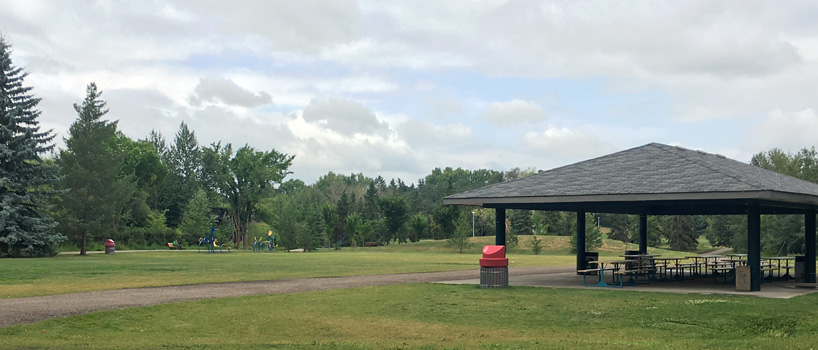 Book the picnic shelter using the online form for your visit from May 1 to October 10, 2022.
Lions Park has a large picnic shelter located in the north part of the park (furthest from Sir Winston Churchill Ave) that can be booked from May 1 - October 10. Booking requests are accepted starting March 16.
There are seven tables and no charge to book.There is one electrical outlet but no fixed barbecue so you can bring your own.