Seniors
---
Seniors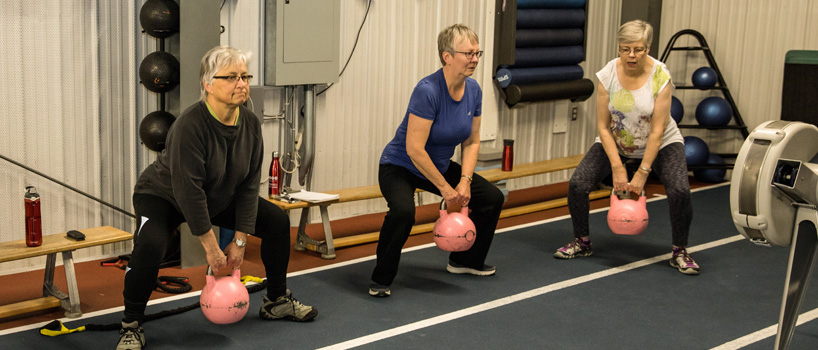 Stay strong and fit with our Christenson Developments Seniors' programs designed for the active ager. Modifications are provided for all abilities.
Active Aging
Improve cardiovascular fitness, muscular endurance, balance and flexibility.
Form & Function: Pilates for Seniors
Gentle easy to follow Pilates movement using props such as bender balls, bands, and other small equipment. There is a strong emphasis on the core, back and posture.
Seniors Gentle Yoga
Combat the signs of aging while improving strength, flexibility, mobility and balance.
Senior Strong
Having fun becoming FUNctionally fit to tackle daily activities is encouraged.
Walk This Way
Come walk with us! Work with a trainer 3x/week on proper gait, walking form and posture on our indoor track.