Seniors
---
Seniors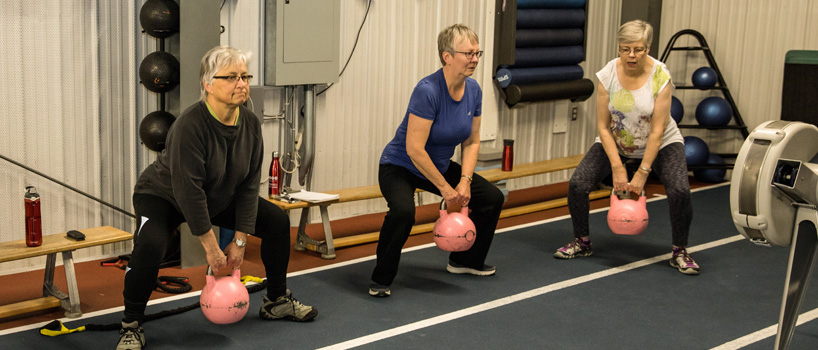 Stay strong and fit with exercises and programming designed for the active ager whether it's through strength training or gentle yoga. Modifications are provided for all abilities.
Active Aging
Improve cardiovascular fitness, muscular endurance, balance and flexibility.
Senior Strong
Build mobility and strength in the joints and their supporting muscle groups.
Seniors Gentle Yoga
Combat the signs of aging while improving strength, flexibility, mobility and balance.